Here are the latest and greatest voted for by Goodreads' readers.  I've added a bit of information for those who are not familiar with these books and want to know more.  My suggestion for all is to read them and judge for yourself if you agree with the Goodreads' outcome.  I did have a few issues, and I've included my thoughts below as well.  I'm curious to know if any of you have read any of these books and what your thoughts are about them, do you agree with mine?  Let me know.  Anyway, here are the Choice Book Awards, according to Goodreads: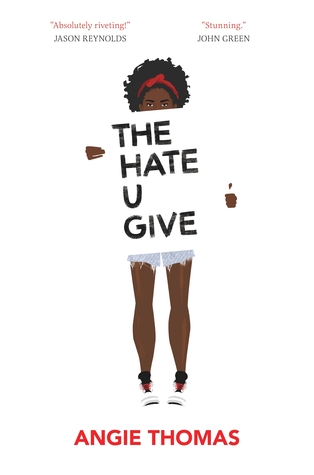 Goodreads Winner for Best of The Best
The Hate U Give WINNER 68,489 votes 
by Angie Thomas (Goodreads Author)
The Hate U Give, follows a 16-year-old who finds her voice after her unarmed childhood best friend is fatally shot by the police.
Out February 2017
Published by Balzer & Bray/Harper Collins Publishers
ISBN 0062498533 (ISBN13: 9780062498533)
Author: Angie Thomas
First published: Feb 28, 2017
Number of pages: 444
Genres: Fiction · Contemporary · Young Adult
People also search for: The Hate U Give: The Book Everyone's Talking About · On the Come Up
Awards: William C. Morris YA Debut Award for Young Adult Literature (2018)
Get It Here
AUTHOR:
Fresh off her double Goodreads Choice Award win last year (and a critically acclaimed adaptation this year), Angie Thomas returns to claim the victory in our special tenth anniversary Best of the Best category, which had readers pick an ultimate favorite from 170 past winners. Her powerful debut. Angie Thomas was born, raised, and still resides in Jackson, Mississippi as indicated by her accent. She is a former teen rapper whose greatest accomplishment was an article about her in Right-On Magazine with a picture included. She holds a BFA in Creative Writing from Belhaven University and an unofficial degree in Hip Hop. She can also still rap if needed. She is an inaugural winner of the Walter Dean Meyers Grant 2015, awarded by We Need Diverse Books. Her debut novel, The Hate U Give, was acquired by Balzer + Bray/HarperCollins in a 13-house auction and will be published in spring 2017. Film rights have been optioned by Fox 2000 with George Tillman attached to direct and Hunger Games actress Amandla Stenberg set to star.
MOVIE Release date: Oct 19, 2018 (Canada)
Director: George Tillman Jr.
Estimated budget: $23 million USD
Screenwriters: Audrey Wells · Angie Thomas
Story by: Audrey Wells · Angie Thomas
Production companies: Temple Hill Entertainment · Fox 2000 Pictures · State Street Pictures
Trailer
*MY THOUGHTS*
This is an extraordinary book with a message that needs to be repeated loud and clear over and over again. It was later made into a movie for Fox TV. I haven't seen it; have you?
I think this particular category is one of the hardest to nominate and vote for… Since there are twelve months in a year and many books come out at the beginning of the year that by the end of the year seem forgotten or replaced with a book more recently published, many best of the best are passed over. It's too bad this category couldn't be broken into halves, first of the year and end of the year.
NEXT
Goodreads Winner for Best Romance
The Kiss Quotient WINNER 43,183 votes 
by Helen Hoang (Goodreads Author)
A heartwarming and refreshing debut novel that proves one thing: there's not enough data in the world to predict what will make your heart tick.
Goodreads Reviews HERE
The numbers are in. This year readers fell in love with Stella Lane, the unforgettable heroine from Helen Hoang's The Kiss Quotient. More comfortable with data than with dating, Stella turns to escort-turned-teacher Michael Phan to learn all the ways of modern romance. This is Hoang's first book, first nomination, and first win in the Goodreads Choice Awards, beating Colleen Hoover's All Your Perfects and E.L. James' Darker.
Paperback, 1st US edition, 317 pages
Published June 5th 2018 by Berkley (first published May 30th 2018)
Original Title: The Kiss Quotient
ISBN: 0451490800 (ISBN13: 9780451490803)
Edition Language: English
Series: The Kiss Quotient #1
Genres: Fiction · Chick lit · Contemporary romance · Romance · Contemporary · Womens Fiction · Adult
AUTHOR: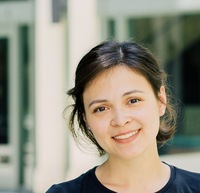 Helen Hoang is that shy person who never talks. Until she does. And the worst things fly out of her mouth. She read her first romance novel in eighth grade and has been addicted ever since. In 2016, she was diagnosed with Autism Spectrum Disorder in line with what was previously known as Asperger's Syndrome. Her journey inspired THE KISS QUOTIENT. She currently lives in San Diego, California with her husband, two kids, and pet fish.
Get It Here
*MY THOUGHTS*
I really can't say much about this particular book since I don't read many romance. I do think it's notable to say it appears to be one of a series AND this also appears to be a debut author with her first book–a great way to start off! If you've read the book and would like to add something for my readers that would help them to decide if they want to read The Kiss Quotient, then please do.
NEXT
Goodreads Winner for Best Science Fiction
Vengeful WINNER 49,563 votes
by V.E. Schwab
Eli Ever and Victor Vale were only medical students when their mutual discovery that near-death experiences can, under the right conditions, manifest extraordinary abilities. They were best friends, and rivals, and then enemies. They were dead, then alive, and then—Eli killed Victor, once and for all. Or so he thought—but Sydney Clarke felt otherwise, and used her own superpower to tip the scales. Now, a trio hides in the shadows, while another takes advantages of post-death life to take over the city of Merit. If there can be life after death—will there be calm after vengeance, or will chaos rule?
AUTHOR: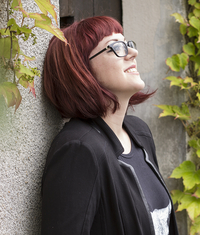 Over the last decade, V.E. Schwab has earned seven nominations across four different categories. The beloved writer (who also publishes children's and young adult books as Victoria Schwab) now takes home her first win with Vengeful. The second book in her Villains series continues the dark saga of would-be superheroes transfixed by dangerous experiments and the advantages of "post-death" life. Her work has received critical acclaim, been featured in the New York Times, Entertainment Weekly, Washington Post and more, translated into more than a dozen languages, and has been optioned for television and film. When she's not haunting Paris streets or trudging up English hillsides, she splits her time between Nashville, TN and Edinburgh, Scotland and is usually tucked in the corner of a coffee shop, dreaming up monsters.
Victoria has stated that books published under V.E. Schwab are adult releases and those under Victoria Schwab are YA.
Goodreads Reviews: Here
Title: Vengeful, Book Two of the VILLAINS series.
Format: Hardcover
Dimensions: 480 pages, 8.56 × 5.72 × 1.52 in
Published: September 25, 2018
Publisher: Tom Doherty Associates/ TOR BOOKS
Language: English
The following ISBNs are associated with this title:
ISBN – 10: 0765387522
ISBN – 13: 9780765387523
People Who Bought Vengeful Also Bought:
Two Dark Reigns, Nightblood, The Proposal, A Map Of Days, Seafire
Series: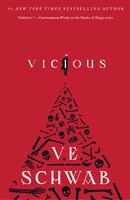 Book One
Buy it and Vengeful HERE
*MY THOUGHTS*
I think I'm one of the few who hasn't read anything by this author. I know, I know, but I'm really careful when a new young adult author comes out with a new series.  Is it a fad, does its fame linger, what kind of reviews is it getting, is it just for kids?  I have a real problem with badly written fantasy and especially science fictions with terrible endings.  I can't get myself to reading a huge book only to have it end like crap.  Are you the same?  However, from what I've been hearing and seeing, I believe I will pick up the first book of this series, I've already ordered in her other series, "Shades of Magic," and will let you all know what I think of both. Fingers crossed.
NEXT
Goodreads Winner for Best Horror
Elevation WINNER 39,616 votes 
by Stephen King (Goodreads Author)
The latest from legendary master storyteller Stephen King, a riveting, extraordinarily eerie, and moving story about a man whose mysterious affliction brings a small town together—a timely, upbeat tale about finding common ground despite deep-rooted differences.
Hardcover, 146 pages
Published October 30th 2018
Publisher: Scribner
Original Title: Elevation
ISBN: 1982102314 (ISBN13: 9781982102319)
Edition Language: English
Setting: Maine (United States)
Goodreads Reviews HERE
AUTHOR: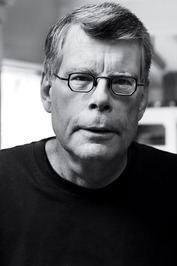 Stephen Edwin King was born the second son of Donald and Nellie Ruth Pillsbury King. After his father left them when Stephen was two, he and his older brother, David, were raised by his mother. Parts of his childhood were spent in Fort Wayne, Indiana, where his father's family was at the time, and in Stratford, Connecticut. When Stephen was eleven, his mother brought her children back to Durham, Maine, for good. Her parents, Guy and Nellie Pillsbury, had become incapacitated with old age, and Ruth King was persuaded by her sisters to take over the physical care of them. Other family members provided a small house in Durham and financial support. After Stephen's grandparents passed away, Mrs. King found work in the kitchens of Pineland, a nearby residential facility for the mentally challenged.
Stephen attended the grammar school in Durham and Lisbon Falls High School, graduating in 1966. From his sophomore year at the University of Maine at Orono, he wrote a weekly column for the school newspaper, THE MAINE CAMPUS. He was also active in student politics, serving as a member of the Student Senate. He came to support the anti-war movement on the Orono campus, arriving at his stance from a conservative view that the war in Vietnam was unconstitutional. He graduated in 1970, with a B.A. in English and qualified to teach on the high school level. A draft board examination immediately post-graduation found him 4-F on grounds of high blood pressure, limited vision, flat feet, and punctured eardrums.
He met Tabitha Spruce in the stacks of the Fogler Library at the University, where they both worked as students; they married in January of 1971. As Stephen was unable to find placement as a teacher immediately, the Kings lived on his earnings as a laborer at an industrial laundry, and her student loan and savings, with an occasional boost from a short story sale to men's magazines.
Stephen made his first professional short story sale ("The Glass Floor") to Startling Mystery Stories in 1967. Throughout the early years of his marriage, he continued to sell stories to men's magazines. Many were gathered into the Night Shift collection or appeared in other anthologies.
In the fall of 1971, Stephen began teaching English at Hampden Academy, the public high school in Hampden, Maine. Writing in the evenings and on the weekends, he continued to produce short stories and to work on novels.
The Master of Horror strikes again. Up against books about vampires, haunted houses, and Satan himself, Stephen King's eerie tale of a small town with big troubles beat back the competition. The bestselling storyteller might need to buy a bigger award shelf: He now has eight Goodreads Choice Awards, including Best Mystery & Thriller this year.
Buy the Book HERE
*MY THOUGHTS*
I've read a lot of Stephen King's books.  As an author of supernatural thrillers, I appreciate his creativity and ability to weave such complex tales of horrors, thrillers and fantasy using everyday characters.  He is truly a master.  How many and what Stephen King books have you all read?  Can you name the book that was made into a recent television series?
NEXT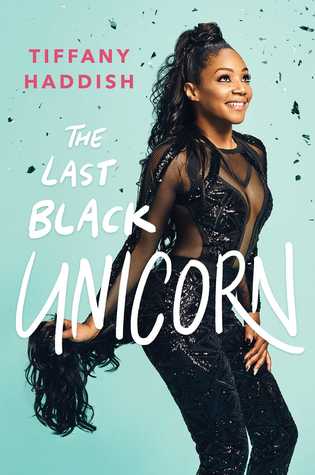 Goodreads Winner for Best Humor
The Last Black Unicorn WINNER 32,252 votes 
by Tiffany Haddish
From stand-up comedian, actress, and breakout star of Girls Trip, Tiffany Haddish, comes The Last Black Unicorn, a sidesplitting, hysterical, edgy, and unflinching collection of (extremely) personal essays, as fearless as the author herself. Growing up in one of the poorest neighborhoods of South Central Los Angeles, Tiffany learned to survive by making people laugh. If she could do that, then her classmates would let her copy their homework, the other foster kids she lived with wouldn't beat her up, and she might even get a boyfriend. Or at least she could make enough money—as the paid school mascot and in-demand Bar Mitzvah hype woman—to get her hair and nails done, so then she might get a boyfriend. None of that worked (and she's still single), but it allowed Tiffany to imagine a place for herself where she could do something she loved for a living: comedy. Tiffany can't avoid being funny—it's just who she is, whether she's plotting shocking, jaw-dropping revenge on an ex-boyfriend or learning how to handle her newfound fame despite still having a broke person's mind-set. Finally poised to become a household name, she recounts with heart and humor how she came from nothing and nowhere to achieve her dreams by owning, sharing, and using her pain to heal others.
By turns hilarious, filthy, and brutally honest, The Last Black Unicorn shows the world who Tiffany Haddish really is—humble, grateful, down-to-earth, and funny as hell. And now, she's ready to inspire others through the power of laughter.
Hardcover, 288 pages
Published December 5th 2017
Publisher: Gallery Books
Original Title: The Last Black Unicorn
ISBN: 1501181823 (ISBN13: 9781501181825)
Edition Language: English
Goodreads Reviews Here
Buy Her Book Here
AUTHOR:
Tiffany Haddish is an American comedian and actress. After guest starring on several television series, Haddish gained prominence as Jackie on the first season of the OWN television drama If Loving You Is Wrong from 2014 to 2015. Is there anything Tiffany Haddish can't do? In 2018 alone, she headlined comedy festivals across the country, starred in four major Hollywood movies, and acted in a TBS television show. Now she can add award-winning author to her already impressive résumé with her Best Humor win for The Last Black Unicorn—a collection of hilarious essays that recounts her rags-to-riches tale from South Central to Tinsel town.
*MY THOUGHTS*
Anything that can make people laugh in this day and age of horribly, cruel times is worth commending and mentioning.  As for the contest, I have to wonder how a book that averages at 3.95 stars on Goodreads could beat out the rest, some which rate far higher? Perhaps, there's other things factored into the win that I'm not privy to.  Your thoughts?
NEXT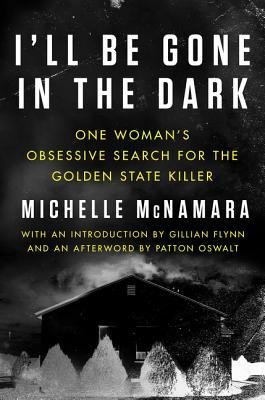 Goodreads Winner for Best Nonfiction
I'll Be Gone in the Dark: One Woman's Obsessive Search for the Golden State Killer WINNER 46,472 votes
by Michelle McNamara, Gillian Flynn (Goodreads Author) (Foreword), Patton Oswalt (Afterword)
A masterful true crime account of the Golden State Killer—the elusive serial rapist turned murderer who terrorized California for over a decade—from Michelle McNamara, the gifted journalist who died tragically while investigating the case.
"You'll be silent forever, and I'll be gone in the dark."
Hardcover, 328 pages
Published February 27th 2018
Publisher: Harper
Original Title: I'll Be Gone in the Dark: One Woman's Obsessive Search for the Golden State Killer
ISBN: 0062319787 (ISBN13: 9780062319784)
Edition Language: English
Goodreads Reviews HERE
with 4.22 stars out of 5.
Buy it Here
McNamara:
Michelle McNamara was a screenwriter, journalist, and true crime writer. She was the founder of the blog "True Crime Diary," which covers lesser-known crimes and cold cases. In 2005, she married comedian Patton Oswalt. They had one daughter together, born in 2009.
Born
April 14, 1970
Died
April 21, 2016
Website
http://truecrimediary.com/
Genre
True Crime
Published posthumously, I'll Be Gone in the Dark is Michelle McNamara's nonfiction account of her journey to unmask The Golden State Killer—a serial killer who wreaked havoc in California in the 1970s and '80s. This book is meticulously researched, as McNamara spent years putting together the pieces of this tragic, true-crime puzzle that ultimately eluded her grasp. The silver lining? Her book created renewed interest in the case that may have helped lead to an arrest.
*MY THOUGHTS*
I have a lot of problems with this category.  Nonfiction cannot possibly be judged in one grouping, a generalized Nonfiction group. There are so many different kinds of Nonfiction genres that would have different appeals to different age groups that they each should be entitled to their slot for voting.  A middle-grade nonfiction is certainly not written in the same format and topic level as say an adult's.  So why one grouping…? Something didn't go right for this category and I am disappointed with the results and layout for potential Nonfiction author wins. With that said, I don't want to take away from Michelle McNamara's tragic journey and Gillian Flynn's accomplishment and wish her all the best.
NEXT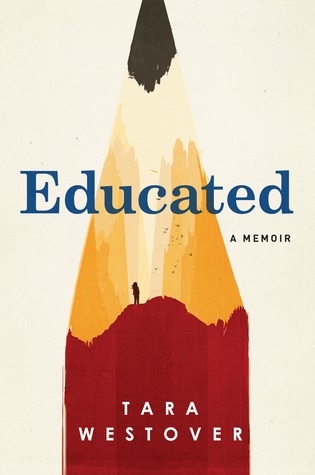 Goodreads Winner for Best Memoir & Autobiography
Educated WINNER 57,938 votes
by Tara Westover (Goodreads Author)
Hardcover, 334 pages
Published: February 20th 2018
Publisher: Random House
Original Title: Educated
ISBN: 0399590501 (ISBN13: 9780399590504)
Edition Language: English
Literary Awards: Goodreads Choice Award for Memoir & Autobiography (2018), Reading Women Award for Nonfiction (2018) one's life through new eyes and the will to change it.
An unforgettable memoir in the tradition of The Glass Castle about a young girl who, kept out of school, leaves her survivalist family and goes on to earn a PhD from Cambridge University. Tara Westover was 17 the first time she set foot in a classroom. Born to survivalists in the mountains of Idaho, she prepared for the end of the world by stockpiling home-canned peaches and sleeping with her "head-for-the-hills bag". In the summer she stewed herbs for her mother, a midwife and healer, and in the winter she salvaged in her father's junkyard. Her father forbade hospitals, so Tara never saw a doctor or nurse. Gashes and concussions, even burns from explosions, were all treated at home with herbalism. The family was so isolated from mainstream society that there was no one to ensure the children received an education and no one to intervene when one of Tara's older brothers became violent. Then, lacking any formal education, Tara began to educate herself. She taught herself enough mathematics and grammar to be admitted to Brigham Young University, where she studied history, learning for the first time about important world events like the Holocaust and the civil rights movement. Her quest for knowledge transformed her, taking her over oceans and across continents, to Harvard and to Cambridge. Only then would she wonder if she'd traveled too far, if there was still a way home.
Educated is an account of the struggle for self-invention. It is a tale of fierce family loyalty and of the grief that comes with severing the closest of ties. With the acute insight that distinguishes all great writers, Westover has crafted a universal coming-of-age story that gets to the heart of what an education is and what it offers: the perspective to see one's life through new eyes and the will to change it.
Author:
Tara Westover is an American author living in the UK. Born in Idaho to a father opposed to public education, she never attended school. She spent her days working in her father's junkyard or stewing herbs for her mother, a self-taught herbalist and midwife. She was seventeen the first time she set foot in a classroom, and after that first taste, she pursued learning for the next decade. She received a BA from Brigham Young University in 2008 and was subsequently awarded a Gates Cambridge Scholarship. She earned an MPhil from Trinity College, Cambridge in 2009, and in 2010 was a visiting fellow at Harvard University. She returned to Cambridge, where she was awarded a PhD in history in 2014.
Goodreads Reviews HERE
Tara Westover struck gold with her first book and first Goodreads Choice Award win for Educated. The memoir has spent more than half a year on The New York Times' bestsellers list and was heralded by Barack Obama as a "remarkable memoir of a young woman raised in a survivalist family in Idaho who strives for education while still showing great understanding and love for the world she leaves behind."
*MY THOUGHTS*
I wish this category was divided into one for memoirs and the other for autobiography.  Here's a great explanation offered  by Writer's Digest about the differences that really explain my own personal thoughts well:
"In some general contexts, memoir and autobiography can be used interchangeably. In fact, Amazon.com puts them in the same category. But there's a key difference that publishers use to define each—the timeline covered in the writing.
An autobiography focuses on the chronology of the writer's entire life while a memoir covers one specific aspect of the writer's life. So, if I chose to write about my complete life up to this point—including growing up in Cincinnati, my time in New York, the few years I spent in Chicago and eventually landing at Writer's Digest—I'd write an autobiography. If wrote a book about the winter of my sophomore year in high school where I got my tongue stuck to an icy pole, I'd write a memoir."
Reader's Digest offers this interesting comparison:
"The Fundamental Differences between Memoir and Autobiography
The line between memoir and autobiography is a fuzzy one, especially in this modern literary era where writers are constantly blurring the boundaries between genres to create a new, exciting one. Like an autobiography, a memoir is a narrative that reveals experiences within the author's lifetime. But there are obvious and practical differences between the two similar genres. In essence, an autobiography is a chronological telling of one's experience, which should include phases such as childhood, adolescence, adulthood, etc., while a memoir provides a much more specific timeline and a much more intimate relationship to the writer's own memories, feelings and emotions.
Memoirs are typically: less formal, less encompassing, more concerned with emotional truth toward a particular section of one's life and how it makes you feel now, less obsessed with factual events, written by the subject.
Autobiography is essentially: written by the main character or at least drafted with a collaborative writer made up of detailed chronology, events, places, reactions, movements and any other relevant information that inhabited the life of the subject focused on facts – fact, above all, is its foundation"
Focus: Memoir: A memoir focuses on a particular experience.
Perception: Memoir: A memoir tries to bring a specific perception or point of view of the individual.
Emotions: Memoir: A memoir gives more space to individual emotions.
BUY IT HERE
NEXT
Goodreads Winner for Best History & Biography
The Good Neighbor: The Life and Work of Fred Rogers WINNER 44,826 votes 
by Maxwell King
The Good Neighbor, the first full-length biography of Fred Rogers, tells the story of this utterly unique and enduring American icon. Drawing on original interviews, oral histories, and archival documents, Maxwell King traces Rogers's personal, professional, and artistic life through decades of work, including a surprising decision to walk away from the show to make television for adults, only to return to the neighborhood with increasingly sophisticated episodes, written in collaboration with experts on childhood development. An engaging story, rich in detail, The Good Neighbor is the definitive portrait of a beloved figure, cherished by multiple generations.
Hardcover, 416 pages
Published September 4th 2018
Publisher: Harry N. Abrams
Original Title: The Good Neighbor: The Life and Work of Fred Rogers
ISBN: 1419727729 (ISBN13: 9781419727726)
Edition Language: English
Goodreads Reviews HERE
The beloved creator and star of Mister Rogers' Neighborhood, easily won the award for Best History & Biography. Maxwell King, a former journalist who now leads the nonprofit Pittsburgh Foundation, offers a view of the children's champion that is both a feel-good tribute and a look into Rogers' commitment to making the world a better place.
*MY THOUGHTS*
Biography: A biography is an account of a person's life written by someone else. Characteristics of Memoir and Biography: Focus: Memoir: A memoir focuses on a particular experience. Again, shouldn't History be a separate category? There are many books written about history, many I've reviewed, that should have had their own chance at a win but instead were up against other books that were nothing like them.
Buy it HERE
NEXT
Goodreads Winner for Best Science & Technology
 
The Rise and Fall of the Dinosaurs: A New History of a Lost World WINNER 19,050 votes
by Stephen Brusatte (Goodreads Author)
While many of this year's nominees looked to the future, Steve Brusatte wins Best Science & Technology with his engaging exploration of the distant past. In The Rise and Fall of the Dinosaurs, the paleontologist traces the evolution of the majestic prehistoric creatures, interspersing the scientific narrative with his own stories of globe-trotting expeditions and remarkable discoveries.
The dinosaurs. Sixty-six million years ago, the Earth's most fearsome creatures vanished. Today they remain one of our planet's great mysteries. Now The Rise and Fall of the Dinosaurs reveals their extraordinary, 200-million-year-long story as never before.
In this captivating narrative (enlivened with more than seventy original illustrations and photographs), Steve Brusatte, a young American paleontologist who has emerged as one of the foremost stars of the field—naming fifteen new species and leading groundbreaking scientific studies and fieldwork—masterfully tells the complete, surprising, and new history of the dinosaurs, drawing on cutting-edge science to dramatically bring to life their lost world and illuminate their enigmatic origins, spectacular flourishing, astonishing diversity, cataclysmic extinction, and startling living legacy. Captivating and revelatory, The Rise and Fall of the Dinosaurs is a book for the ages.
Brusatte traces the evolution of dinosaurs from their inauspicious start as small shadow dwellers—themselves the beneficiaries of a mass extinction caused by volcanic eruptions at the beginning of the Triassic period—into the dominant array of species every wide-eyed child memorizes today, T. rex, Triceratops, Brontosaurus, and more. This gifted scientist and writer re-creates the dinosaurs' peak during the Jurassic and Cretaceous, when thousands of species thrived, and winged and feathered dinosaurs, the prehistoric ancestors of modern birds, emerged. The story continues to the end of the Cretaceous period, when a giant asteroid or comet struck the planet and nearly every dinosaur species (but not all) died out, in the most extraordinary extinction event in earth's history, one full of lessons for today as we confront a "sixth extinction."
Brusatte also recalls compelling stories from his globe-trotting expeditions during one of the most exciting eras in dinosaur research—which he calls "a new golden age of discovery"—and offers thrilling accounts of some of the remarkable findings he and his colleagues have made, including primitive human-sized tyrannosaurs; monstrous carnivores even larger than T. rex; and paradigm-shifting feathered raptors from China.
An electrifying scientific history that unearths the dinosaurs' epic saga, The Rise and Fall of the Dinosaurs will be a definitive and treasured account for decades to come.
Hardcover: 404 pages
Published: April 24th 2018
Publisher: William Morrow
Original Title: The Rise and Fall of the Dinosaurs: The Untold Story of a Lost World
ISBN: 0062490427 (ISBN13: 9780062490421)
Edition Language: English
Goodreads Reviews HERE
Buy The Book HERE
*MY THOUGHTS*
I plan on picking up this book to read. The premise sounds fascinating. Well done! So this is an excellent choice for 'science,' but where is the category for technology???
NEXT
Goodreads Winner for Best Food & Cookbook
Cravings: Hungry for More WINNER 36,003 votes 
by Chrissy Teigen, Adeena Sussman
After the extraordinary success of Cravings, Chrissy Teigen comes back with more of her signature wit and take-no-prisoners flavor bombs.
Cravings: Hungry for More takes us further into Chrissy's kitchen…and life. It's a life of pancakes that remind you of blueberry pie, eating onion dip with your glam squad, banana bread that breaks the internet, and a little something called Pad Thai Carbonara. After two years of parenthood, falling in love with different flavors, and relearning the healing power of comfort food, this book is like Chrissy's new edible diary: recipes for quick-as-a-snap meals; recipes for lighter, brighter, healthier-ish living; and recipes that, well, are gonna put you to bed, holding your belly. And it will have you hungry for more.
Hardcover, 256 pages
Published September 18th 2018
Publishers: Clarkson Potter
Original Title: Cravings: Hungry for More
ISBN: 1524759724 (ISBN13: 9781524759728)
Edition Language: English
Goodreads Reviews HERE
Buy Book HERE
Crown Publishing article HERE
Another year, another win for Chrissy Teigen, who takes home her second Goodreads Choice Award in the Food & Cookbooks category for Cravings: Hungry for More. Teigen was awarded the same title two years ago, for the first book in the series, simply titled Cravings. This follow-up cookbook is chock full of tried-and-true recipes, as well as a few unexpected takes on modern classics (Pad Thai Carbonara, anyone?).
*MY THOUGHTS*
So another book out by a celeb…  I suppose with fame comes sales… it just brings out the jealous critic in me when I see more and more of these books coming out.  I know my guilt self chastises me every time the green jealous critic rears its ugly head, but I also know just how hard it is to get published in the traditional sense. All the hard work unknown authors struggle to overcome, all the fears and all the rejections… But along comes a star, or in this case, a model… and BAMMO! Book is published.  Okay, okay… it's actually a really good book, very popular and has excellent info in it… but it's that BAMMO that sucks…
NEXT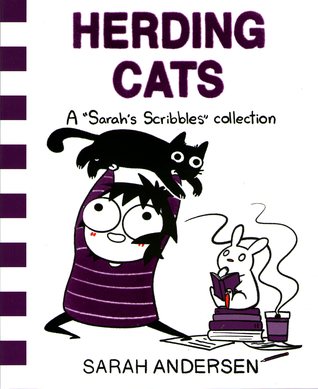 Goodreads Winner for Best Graphic Novel & Comics
Herding Cats WINNER 34,322 votes 
by Sarah Andersen (Goodreads Author)
For the third consecutive year, Sarah Andersen is the Goodreads Choice Award winner for Best Graphic Novels & Comics. Herding Cats, the latest installment in her witty and relatable Sarah Scribbles series, catches up with the world-famous cartoonist as she figures out her own definition of adulthood, tackling scary deadlines, beating back piles of junk-food wrappers, and lovingly corralling an ever-growing horde of pets.
Adjusting to life as a world-famous cartoonist isn't easy. Terrifying deadlines, piles of junk-food wrappers under a glowing computer screen, and an ever-growing horde of pets….umm, never mind–it's pretty much the same.
With characteristic wit and charm, Sarah Andersen's third collection of comics and illustrated personal essays offers a survival guide for frantic modern life: from the importance of avoiding morning people, to Internet troll defense 101, to the not-so-life-changing futility of tidying up. But when all else fails and the world around you is collapsing, make a hot chocolate, count the days until Halloween, and snuggle up next to your furry beacon of hope.
Paperback, 108 pages
Published March 27th 2018
Publisher: Andrews McMeel Publishing
Original Title: Herding Cats
ISBN: 1449489788 (ISBN13: 9781449489786)
Edition Language: English
Series: Sarah's Scribbles #3
Goodreads Book Reviews HERE
Purchase Book HERE
*MY THOUGHTS*
I've had the opportunity to read and/or review Sarah Andersen's books before.  They are humorous and illustrated. I love this particular series.
I just wish, and here I go again, that Goodreads would divide the category for judging differently.  Comics as apposed to Graphic Novels are so different and I'm sure many illustrators would agree.  They are laid out differently, in fact the entire presentation package/art boards are not put together in the same manner.  I just think each deserves its own chance to win.
This is all I have for part one.  Stay tuned for part two.