AUTHOR, KAREN SWAN!

Who's the lucky reviewer! Or what, huh?
Karen Swan is coming to Canada! The author of Canadian bestsellers "The Rome Affair" and the "Christmas Under The Stars" will be in Ontario for THREE FESTIVE EVENTS to celebrate the launch of her latest holiday page-turner "The Christmas Secret!"
See More:
THE CHRISTMAS SECRET: Due Out: November 7, 2017
Paperback/400 pages
ISBN#9781509838042
For $24.99
Pre-Order Here
CANADIAN TOUR DATES AND LOCATIONS:
November 14, 2017: Oakville Public Library
The venue is the Oakville Public Library Central Branch at 120 Navy Street.
November 15, 2017: Kitchener Public Library
85 Queen Street, North, Kitchener, ON
November 16, 2017: Whitby Public Library, Central Branch
405 Dundas Street, West, Whitby, Ontario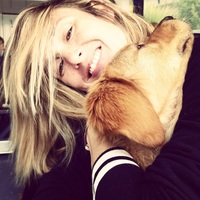 Karen Swan:
She began her career in fashion journalism before giving it all up to pursue her ambition of becoming a writer. Her Globe and Mail bestselling books include "Christmas at Tiffany's," "Summer at Tiffany's,", "The Perfect Present," "Christmas in the Snow," "Christmas on Primrose Hill," "The Paris Secret," and "Christmas Under the Stars."
Introducing her latest and greatest:
Alex Hyde is the leader's leader. An executive coach par excellence, she's the person the Great and the Good turn to when the pressure gets too much; she can change the way they think, how they operate, she can turn around the very fortunes of their companies.
Her waiting list is months' long, but even she can't turn down the unorthodox, but highly lucrative crisis call that comes her way a few weeks before Christmas, regarding the troublesome–and troubled– head of an esteemed whisky company in Scotland: Lochlan Farquhar, CEO of Kentallen Distilleries, is a maverick, an enigma and a renegade, and Alex needs to get inside his head before he brings the company to its knees.
It should be business as usual. She can do this in her sleep. Only, when she gets to the remote island of Islay, with the winter snows falling, Alex finds herself out of her comfort zone. For once, she's not in control–Lochlan, though darkly charismatic, is unpredictable and destructive, her usual methods gaining no traction with him–and with Chr9stmas and her deadline fast approaching, she must win his trust and find a way to close on this deal.
But as she pulls ever closer to him, boundaries become blurred loyalties loosen and Alex finds she is faced with an impossible choice as she realizes nothing and no one is as they first seemed.
Guess What?
I will be interviewing Karen Swan about her most recent book, "The Christmas Secret" in November! So stay tuned!
Other Books Written by Karen Swan
Players
(2010)
Prima Donna
(2011)
Christmas at Tiffany's
(2011)
The Perfect Present
(2012)
Christmas at Claridge's
(2013)
The Summer Without You
(2014)
Christmas in the Snow
(2014)
Summer at Tiffany's
(2015)
Christmas on Primrose Hill
(2015)
(2017)
(2017)