Let's continue with part two of Goodreads Winners 2018…

Goodreads Winner for Best Poetry
The Witch Doesn't Burn in This One WINNER 25,298 votes 
by Amanda Lovelace
Poet Amanda Lovelace wins her second Goodreads Choice Award for the latest book in her Women Are Some Kind of Magic series: The Witch Doesn't Burn in This One (the follow-up to the 2016 Best Poetry winner, The Princess Saves Herself in This One). Her latest collection focuses on the idea of an indestructible witch who has the power to take on her enemies. Something tells us she overcomes her oppressors.
Author
Growing up a word-devourer & avid fairy tale lover, it was only natural that Amanda Lovelace began writing books of her own, & so she did. when she isn't reading or writing, she can be found waiting for pumpkin spice coffee to come back into season & binge-watching Gilmore girls. (before you ask: team jess all the way). the lifelong poetess & storyteller currently lives in new jersey with her fiancé, their moody cat, & a combined book collection so large it will soon need its own home. she has her B.A. in English literature with a minor in sociology. the princess saves herself in this one is her debut poetry collection & the first book in the women are some kind of magic series. the second book in the series, the witch doesn't burn in this one, will be published in 2018.
2016 Goodreads Choice Award-winning poet Amanda Lovelace returns in the witch doesn't burn in this one — the bold second book in her "women are some kind of magic" series.
The witch: supernaturally powerful, inscrutably independent, and now—indestructible. These moving, relatable poems encourage resilience and embolden women to take control of their own stories. Enemies try to judge, oppress, and marginalize her, but the witch doesn't burn in this one.
Paperback, 192 pages
Published March 6th 2018
Publisher Andrews McMeel Publishing
Original Title: The Witch Doesn't Burn In This One
ISBN: 1449489427 (ISBN13: 9781449489427)
Edition Language: English
Goodreads Reviews HERE
Purchase Book HERE
*MY THOUGHTS*
I've found that Andrews McMeel Publishing has been putting out a lot of good books lately so I recommend that you go here and check out what else they have.  This is a great and different book of poetry.  I like it because it's not all flowers and cotton balls, but deals with tough subjects using a unique voice.
NEXT
Goodreads Winner for Best Debut Author
Children of Blood and Bone WINNER 70,984 votes 
by Tomi Adeyemi (Goodreads Author)
They killed my mother.
They took our magic.
They tried to bury us.
Now we rise.
Zélie Adebola remembers when the soil of Orïsha hummed with magic. Burners ignited flames, Tiders beckoned waves, and Zélie's Reaper mother summoned forth souls.
But everything changed the night magic disappeared. Under the orders of a ruthless king, maji were killed, leaving Zélie without a mother and her people without hope.
Now Zélie has one chance to bring back magic and strike against the monarchy. With the help of a rogue princess, Zélie must outwit and outrun the crown prince, who is hell-bent on eradicating magic for good.
Danger lurks in Orïsha, where snow leoponaires prowl and vengeful spirits wait in the waters. Yet the greatest danger may be Zélie herself as she struggles to control her powers and her growing feelings for an enemy.
Author
Tomi Adeyemi is a Nigerian-American writer and creative writing coach based in San Diego, California. Her debut novel, CHILDREN OF BLOOD AND BONE, comes out March 6th, 2018 and the movie is currently in development at Fox with the producers of Twilight and The Maze Runner attached. After graduating Harvard University with an honors degree in English literature, she received a fellowship that allowed her to study West African mythology and culture in Salvador, Brazil. When she's not working on her novels or watching Scandal, she can be found blogging and teaching creative writing to her 3,500 subscribers at tomiadeyemi.com. Her website has been named one of the 101 best websites for writers by Writer's Digest.
If you tuned in to The Tonight Show over the summer, you may have recognized Tomi Adeyemi's Children of Blood and Bone as the first reader-recommended pick for Jimmy Fallon's book club. This West African-inspired YA fantasy conquered the Best Debut category, beating There There and The Tattooist of Auschwitz. Already optioned for a film, it's only a matter of time before Adeyemi's heroine, Zélie, makes her appearance on the big screen.
Hardcover, 525 pages
Published March 6th 2018
Publisher: Henry Holt Books for Young Readers
Original Title: Children of Blood and Bone
ISBN: 1250170974 (ISBN13: 9781250170972)
Edition Language: English
Series: Legacy of Orïsha #1
Literary Awards: Kirkus Prize Nominee for Young Readers' Literature (2018), Goodreads Choice Award for Debut Author and Nominee for Young Adult Fantasy & Science Fiction (2018)
Goodreads Reviews HERE
Buy Book HERE
*MY THOUGHTS*
I jumped through hoops to be one of the first to review this book to no success.  I tried the publisher, the publicist, the author, and the distributor but never could get my hands on a copy.  So I gave up.  Then lo and behold, it came in my Owlcrate box. Of course by then I wasn't among the first to review it.  That doesn't matter.  This is a strong and beautiful tale worth reading and I can see how it had won.  I can't wait to see what else this author comes up with.
NEXT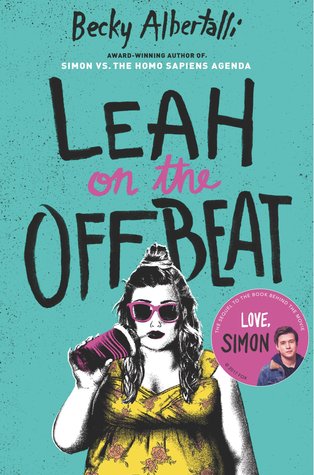 Goodreads Winner for Best Young Adult Fiction
Leah on the Offbeat WINNER 24,880 votes 
by Becky Albertalli (Goodreads Author)
Leah Burke—girl-band drummer, master of deadpan, and Simon Spier's best friend from the award-winning Simon vs. the Homo Sapiens Agenda—takes center stage in this novel of first love and senior-year angst.
When it comes to drumming, Leah Burke is usually on beat—but real life isn't always so rhythmic. An anomaly in her friend group, she's the only child of a young, single mom, and her life is decidedly less privileged. She loves to draw but is too self-conscious to show it. And even though her mom knows she's bisexual, she hasn't mustered the courage to tell her friends—not even her openly gay BFF, Simon.
So Leah really doesn't know what to do when her rock-solid friend group starts to fracture in unexpected ways. With prom and college on the horizon, tensions are running high. It's hard for Leah to strike the right note while the people she loves are fighting—especially when she realizes she might love one of them more than she ever intended.
Author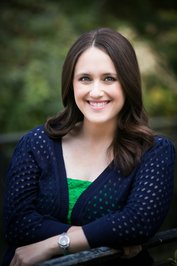 Becky Albertalli is the author of the acclaimed novels Simon vs. the Homo Sapiens Agenda (film: Love, Simon), The Upside of Unrequited, and Leah on the Offbeat. She is also the co-author of What If It's Us with Adam Silvera. A former clinical psychologist who specialized in working with children and teens, Becky lives with her family in Atlanta.
Welcome back to the halls of Creekwood High, where first-love angst and senior-year drama take center stage. This year, the spotlight shines on the rad drummer girl from Becky Albertalli's Leah on the Offbeat. In 2015, Albertalli's Simon vs. the Homo Sapiens Agenda was also nominated for Best Young Adult Fiction. It's only fitting that Simon's best friend, Leah, receives a standing ovation.
Hardcover, 343 pages
Published April 24th 2018
Publisher: HarperCollins/Balzer + Bray
Original Title: Leah on the Offbeat
ISBN: 0062643800 (ISBN13: 9780062643803)
Edition Language: English
Series: Creekwood #2
setting: Atlanta, Georgia (United States)
Goodreads Reviews HERE
Buy Book HERE
*MY THOUGHTS*
I did not read this book so I cannot comment.  If you wish to share your thoughts, please do, I'd like to hear them.
NEXT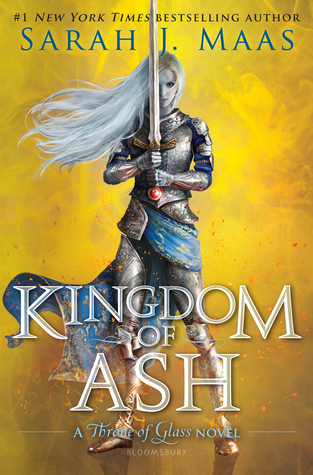 Goodreads Winner for Best Young Adult Fantasy
Kingdom of Ash WINNER 68,782 votes 
by Sarah J. Maas (Goodreads Author)
Years in the making, Sarah J. Maas's #1 New York Times bestselling Throne of Glass series draws to an epic, unforgettable conclusion. Aelin Galathynius's journey from slave to king's assassin to the queen of a once-great kingdom reaches its heart-rending finale as war erupts across her world. . .
Aelin has risked everything to save her people―but at a tremendous cost. Locked within an iron coffin by the Queen of the Fae, Aelin must draw upon her fiery will as she endures months of torture. Aware that yielding to Maeve will doom those she loves keeps her from breaking, though her resolve begins to unravel with each passing day…
With Aelin captured, Aedion and Lysandra remain the last line of defense to protect Terrasen from utter destruction. Yet they soon realize that the many allies they've gathered to battle Erawan's hordes might not be enough to save them. Scattered across the continent and racing against time, Chaol, Manon, and Dorian are forced to forge their own paths to meet their fates. Hanging in the balance is any hope of salvation―and a better world.
And across the sea, his companions unwavering beside him, Rowan hunts to find his captured wife and queen―before she is lost to him forever.
As the threads of fate weave together at last, all must fight, if they are to have a chance at a future. Some bonds will grow even deeper, while others will be severed forever in the explosive final chapter of the Throne of Glass series.
Author
Sarah J. Maas is the New York Times and USA Today bestselling author of the Throne of Glass series (Queen of Shadows, Book 4, will be out in September 2015), as well as the A Court of Thorns and Roses series (out 5/5/15).
Sarah lives in Bucks County, PA, and over the years, she has developed an unhealthy appreciation for Disney movies and bad pop music. She adores fairy tales and ballet, drinks too much tea, and watches an ungodly amount of TV. When she's not busy writing, she can be found exploring the historic and beautiful Pennsylvania countryside with her husband and canine companion.
Keeping her crown in Best YA Fantasy is four-time Goodreads Choice Award winner Sarah J. Maas. Her reign began in 2015 with Queen of Shadows and continues today with Kingdom of Ash. The latter is the epic finale of her Throne of Glass series, which follows the adventures of the deadly assassin Celaena Sardothien. While Celaena's journey has ended, Maas plans to return to Erilea next year with The World of Throne of Glass compendium.
Hardcover, 992 pages
Published October 23rd 2018
Publisher: Bloomsbury YA
Original Title: Kingdom of Ash
ISBN: 1619636107 (ISBN13: 9781619636101)
Edition Language: English
Series: Throne of Glass #7
Characters: Celaena Sardothien, Chaol Westfall, Dorian Havilliard, Rowan Whitethorn
Goodreads Reviews HERE
Buy Book HERE
*MY THOUGHTS*
Of course I expected this book to win.  The entire series deserves an award if not for content then for hype and fandom, it sure built a huge empire of followers.  An excellent author to say the least.  Since the series draws to an end, I wonder about Maas's next project and if it will do as well. Let's hope!
NEXT
Goodreads Winner for Best Middle Grade & Children's
The Burning Maze WINNER 42,529 votes 
by Rick Riordan (Goodreads Author)
The formerly glorious god Apollo, cast down to earth in punishment by Zeus, is now an awkward mortal teenager named Lester Papadopoulos. In order to regain his place on Mount Olympus, Lester must restore five Oracles that have gone dark. But he has to achieve this impossible task without having any godly powers and while being duty-bound to a confounding young daughter of Demeter named Meg. Thanks a lot, Dad.
With the help of some demigod friends, Lester managed to survive his first two trials, one at Camp Half-Blood, and one in Indianapolis, where Meg received the Dark Prophecy. The words she uttered while seated on the Throne of Memory revealed that an evil triumvirate of Roman emperors plans to attack Camp Jupiter. While Leo flies ahead on Festus to warn the Roman camp, Lester and Meg must go through the Labyrinth to find the third emperor—and an Oracle who speaks in word puzzles—somewhere in the American Southwest. There is one glimmer of hope in the gloom-filled prophecy: The cloven guide alone the way does know. They will have a satyr companion, and Meg knows just who to call upon. . . .
Author
Rick Riordan is the #1 New York Times bestselling author of many books, including the Percy Jackson & the Olympians series.
The gods have spoken. For the last eight years, the young demigods from Rick Riordan's bestselling fantasy series have dominated the Best Middle Grade category. Scorching the competition this year is Riordan's The Burning Maze, which is the latest installment in The Trials of Apollo series.
Hardcover, 431 pages
Published May 1st 2018
Publisher: Disney-Hyperion
Original Title: The Burning Maze
ISBN: 1484746430 (ISBN13: 9781368024129)
Edition Language: English
Series: The Trials of Apollo #3, Camp Half-Blood Chronicles #13
Goodreads Reviews HERE
Buy Book HERE
*MY THOUGHTS*
He had to win! I read his Percy Jackson's series and loved his author voice in it. He's such a creative and wonderful author that I plan on reading everything he writes. I just hope he continues to be strong and unique. Have you read anything of his?
NEXT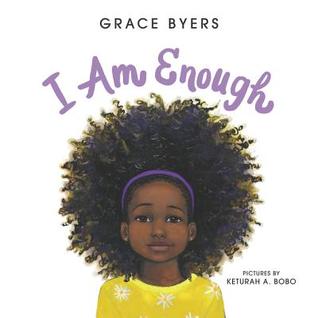 Goodreads Winner for Best Picture Book
I Am Enough WINNER 25,841 votes 
by Grace Byers, Keturah A. Bobo (Illustrator)
I Am Enough is the picture book everyone needs
This is a gorgeous, lyrical ode to loving who you are, respecting others, and being kind to one another—from Empire actor and activist Grace Byers and talented newcomer artist Keturah A. Bobo.
This is the perfect gift for mothers and daughters, baby showers, and graduation.
We are all here for a purpose. We are more than enough. We just need to believe it
Author
Grace Byers is an actor and activist who stars in Fox's hit series Empire. As a multiracial young girl and a CODA (Child of Deaf Adults), Grace was bullied throughout her childhood. This book was born out of her desire to empower young girls against the effects of bullying. In her spare time, she volunteers with the nonprofit antibullying organization Saving Our Daughters. She lives in Los Angeles with her husband, actor Trai Byers. I Am Enough is her first book.
Empire actress Grace Byers and illustrator Keturah A. Bobo swept the Best Picture Books category with I Am Enough. A touching ode to kindness and self-love, this warm and lyrical tale beat A Day in the Life of Marlon Bundo and We Don't Eat Our Classmates.
Hardcover, 32 pages
Published March 6th 2018
Publisher:  Balzer + Bray
Original Title: I Am Enough
ISBN: 0062667122 (ISBN13: 9780062667120)
Edition Language: English
URL: https://www.harpercollins.com/9780062667120/i-am-enough/
Goodreads Reviews HERE
Buy Book HERE
NEXT
Goodreads Winner for Best Fiction
Still Me WINNER 55,300 votes 
by Jojo Moyes (Goodreads Author)
From the #1 New York Times bestselling author Jojo Moyes, a new book featuring her iconic heroine of Me Before You and After You, Louisa Clark.
Louisa Clark arrives in New York ready to start a new life, confident that she can embrace this new adventure and keep her relationship with Ambulance Sam alive across several thousand miles. She steps into the world of the superrich, working for Leonard Gopnik and his much younger second wife, Agnes. Lou is determined to get the most out of the experience and throws herself into her new job and New York life.
As she begins to mix in New York high society, Lou meets Joshua Ryan, a man who brings with him a whisper of her past. Before long, Lou finds herself torn between Fifth Avenue where she works and the treasure-filled vintage clothing store where she actually feels at home. And when matters come to a head, she has to ask herself: Who is Louisa Clark? And how do you find the courage to follow your heart—wherever that may lead?
Funny, romantic, and poignant, Still Me follows Lou as she navigates how to stay true to herself, while pushing to live boldly in her brave new world.
Author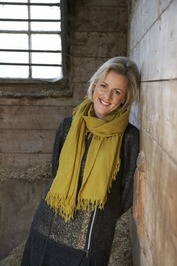 Jojo Moyes is a British novelist.
Moyes studied at Royal Holloway, University of London. She won a bursary financed by The Independent newspaper to study journalism at City University and subsequently worked for The Independent for 10 years. In 2001 she became a full time novelist.
Moyes' novel Foreign Fruit won the Romantic Novelists' Association (RNA) Romantic Novel of the Year in 2004.
She is married to journalist Charles Arthur and has three children.
Jojo Moyes wins the Best Fiction award for her third book in the Me Before You series (the first book was adapted into a tearjerker of a movie). Here heroine Louisa Clark ventures to New York City to start a new life. This is the British author's first Goodreads Choice Award.
Hardcover, 390 pages
Published January 30th 2018
Publisher:  Pamela Dorman Books
Original Title: Still Me
ISBN:  0399562451 (ISBN13: 9780399562457)
Edition Language: English
Series: Me Before You #3
Characters: Louisa "Lou" Clark, Agnes Gopnik
setting: New York City, New York (United States)
Goodreads Reviews HERE
Buy Book HERE
*MY THOUGHTS*
I don't like the cover selections for this author's books, but the contents and style of writing is fantastic! I highly recommend her books to all. "BEST FICTION" is such a generalized category.  I think this one should  have been divided into the types of best fiction like Contemporary Fiction, Literary Fiction, etc. Don't you?
NEXT
Goodreads Winner for Best Mystery & Thriller
The Outsider WINNER 62,170 votes 
by Stephen King (Goodreads Author)
An unspeakable crime. A confounding investigation. At a time when the King brand has never been stronger, he has delivered one of his most unsettling and compulsively readable stories.
An eleven-year-old boy's violated corpse is found in a town park. Eyewitnesses and fingerprints point unmistakably to one of Flint City's most popular citizens. He is Terry Maitland, Little League coach, English teacher, husband, and father of two girls. Detective Ralph Anderson, whose son Maitland once coached, orders a quick and very public arrest. Maitland has an alibi, but Anderson and the district attorney soon add DNA evidence to go with the fingerprints and witnesses. Their case seems ironclad.
As the investigation expands and horrifying answers begin to emerge, King's propulsive story kicks into high gear, generating strong tension and almost unbearable suspense. Terry Maitland seems like a nice guy, but is he wearing another face? When the answer comes, it will shock you as only Stephen King can.
Author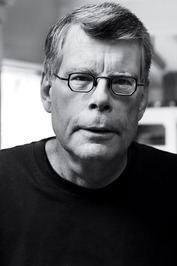 Stephen Edwin King was born the second son of Donald and Nellie Ruth Pillsbury King. After his father left them when Stephen was two, he and his older brother, David, were raised by his mother. Parts of his childhood were spent in Fort Wayne, Indiana, where his father's family was at the time, and in Stratford, Connecticut. When Stephen was eleven, his mother brought her children back to Durham, Maine, for good. Her parents, Guy and Nellie Pillsbury, had become incapacitated with old age, and Ruth King was persuaded by her sisters to take over the physical care of them. Other family members provided a small house in Durham and financial support. After Stephen's grandparents passed away, Mrs. King found work in the kitchens of Pineland, a nearby residential facility for the mentally challenged.
Stephen attended the grammar school in Durham and Lisbon Falls High School, graduating in 1966. From his sophomore year at the University of Maine at Orono, he wrote a weekly column for the school newspaper, THE MAINE CAMPUS. He was also active in student politics, serving as a member of the Student Senate. He came to support the anti-war movement on the Orono campus, arriving at his stance from a conservative view that the war in Vietnam was unconstitutional. He graduated in 1970, with a B.A. in English and qualified to teach on the high school level. A draft board examination immediately post-graduation found him 4-F on grounds of high blood pressure, limited vision, flat feet, and punctured eardrums.
He met Tabitha Spruce in the stacks of the Fogler Library at the University, where they both worked as students; they married in January of 1971. As Stephen was unable to find placement as a teacher immediately, the Kings lived on his earnings as a laborer at an industrial laundry, and her student loan and savings, with an occasional boost from a short story sale to men's magazines.
Stephen made his first professional short story sale ("The Glass Floor") to Startling Mystery Stories in 1967. Throughout the early years of his marriage, he continued to sell stories to men's magazines. Many were gathered into the Night Shift collection or appeared in other anthologies.
In the fall of 1971, Stephen began teaching English at Hampden Academy, the public high school in Hampden, Maine. Writing in the evenings and on the weekends, he continued to produce short stories and to work on novels.
Stephen King is no stranger to the Goodreads Choice Awards. And although fans may know him best as a horror novelist, this is his third win in the Goodreads Choice Awards Mystery & Thriller category (he also earned wins here for End of Watch in 2016 and Mr. Mercedes in 2014). This year he beat out the debut The Woman in the Window to take the title.
Hardcover, 561 pages
Published May 22nd 2018
Publisher:  Scribner
Original Title: The Outsider
ISBN: 1501180983 (ISBN13: 9781501180989)
Edition Language: English
URL: https://www.stephenking.com/library/novel/outsider_the.html
Characters: Holly Gibney
setting: Oklahoma (United States), Texas (United States)
Goodreads Reviews HERE
Buy Book HERE
*MY THOUGHTS*
I was a little surprise when the book I voted for didn't win, but this is Stephen King's book that it was up against. I also think this category should have been divided up into two separate categories. And what about crime mysteries that are more about procedural police investigations.  And as for thrillers, there's supernatural thrillers to consider, paranormal thrillers, etc.  I just think to give other authors a chance, this category would have better served the point by being divided up a bit more.
NEXT
Goodreads Winner for Best Historical Fiction
The Great Alone WINNER 61,702 votes 
by Kristin Hannah (Goodreads Author)
Alaska, 1974.
Unpredictable. Unforgiving. Untamed.
For a family in crisis, the ultimate test of survival.
Ernt Allbright, a former POW, comes home from the Vietnam war a changed and volatile man. When he loses yet another job, he makes an impulsive decision: he will move his family north, to Alaska, where they will live off the grid in America's last true frontier.
Thirteen-year-old Leni, a girl coming of age in a tumultuous time, caught in the riptide of her parents' passionate, stormy relationship, dares to hope that a new land will lead to a better future for her family. She is desperate for a place to belong. Her mother, Cora, will do anything and go anywhere for the man she loves, even if it means following him into the unknown.
At first, Alaska seems to be the answer to their prayers. In a wild, remote corner of the state, they find a fiercely independent community of strong men and even stronger women. The long, sunlit days and the generosity of the locals make up for the Allbrights' lack of preparation and dwindling resources.
But as winter approaches and darkness descends on Alaska, Ernt's fragile mental state deteriorates and the family begins to fracture. Soon the perils outside pale in comparison to threats from within. In their small cabin, covered in snow, blanketed in eighteen hours of night, Leni and her mother learn the terrible truth: they are on their own. In the wild, there is no one to save them but themselves.
In this unforgettable portrait of human frailty and resilience, Kristin Hannah reveals the indomitable character of the modern American pioneer and the spirit of a vanishing Alaska―a place of incomparable beauty and danger. The Great Alone is a daring, beautiful, stay-up-all-night story about love and loss, the fight for survival, and the wildness that lives in both man and nature.
Author
Kristin Hannah is the award-winning and bestselling author of more than 20 novels including the international blockbuster, The Nightingale, which was named Goodreads Best Historical fiction novel for 2015 and won the coveted People's Choice award for best fiction in the same year. Additionally, it was named a Best Book of the Year by Amazon, iTunes, Buzzfeed, the Wall Street Journal, Paste, and The Week.
Kristin's highly anticipated new release, The Great Alone, will be published on February 6, 2018 (St. Martin's Press). The novel, an epic love story and intimate family drama set in Alaska in the turbulent 1970's is a daring, stay-up-all-night story about love and loss, the fight for survival and the wildness that lives in both nature and man. It has been listed as one of the most anticipated novels of the year by The Seattle Times, Bustle.com, PopSugar, Working Mother, Southern Living, and Goodreads.
The Nightingale is currently in production at Tri Star, with award-winning director Michelle MacLaren set to direct. Home Front was optioned for film by 1492 Films (produced the Oscar-nominated The Help) with Chris Columbus attached to write, produce, and direct. Movie news on The Great Alone is coming soon.
Kristin Hannah wins the Goodreads Choice Award for Historical Fiction, a category she also took in 2015 for The Nightingale. This family drama set in the wilderness of Alaska in 1974 captured readers' hearts with its portrayal of crisis and survival amid an unforgiving landscape.
Hardcover, 440 pages
Published February 6th 2018
Publisher:  St. Martin's Press
Original Title: The Great Alone
ISBN: 0312577230 (ISBN13: 9780312577230)
Edition Language: English
Characters: Lenora "Leni" Allbright, Cora Allbright, Ernt Allbright, Matthew Walker
setting: Alaska (United States)
Goodreads Reviews HERE
Buy Book HERE
*MY THOUGHTS*
Historical Fiction is such a generalized category.  What about Historical Romance? This particular story up against something so very different like a book about historical romance… well, how do you judge them on the same plain?  I haven't read this book.  I did have a chance to review it but turned it down at the time.  Now, I think I'll have to revisit my decision and consider picking up this book if not for curiosity sake about the story, then to see how it compares to several other historical fictions that I have reviewed and thought fantastic.
NEXT
Goodreads Winner for Best Fantasy
Circe WINNER 78,733 votes
by Madeline Miller (Goodreads Author)
In the house of Helios, god of the sun and mightiest of the Titans, a daughter is born. But Circe is a strange child—not powerful, like her father, nor viciously alluring like her mother. Turning to the world of mortals for companionship, she discovers that she does possess power—the power of witchcraft, which can transform rivals into monsters and menace the gods themselves.
Threatened, Zeus banishes her to a deserted island, where she hones her occult craft, tames wild beasts and crosses paths with many of the most famous figures in all of mythology, including the Minotaur, Daedalus and his doomed son Icarus, the murderous Medea, and, of course, wily Odysseus.
But there is danger, too, for a woman who stands alone, and Circe unwittingly draws the wrath of both men and gods, ultimately finding herself pitted against one of the most terrifying and vengeful of the Olympians. To protect what she loves most, Circe must summon all her strength and choose, once and for all, whether she belongs with the gods she is born from, or the mortals she has come to love.
Author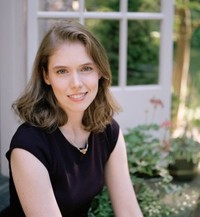 Madeline Miller was born in Boston and grew up in New York City and Philadelphia. She attended Brown University, where she earned her BA and MA in Classics. For the last ten years she has been teaching and tutoring Latin, Greek and Shakespeare to high school students. She has also studied at the University of Chicago's Committee on Social Thought, and in the Dramaturgy department at Yale School of Drama, where she focused on the adaptation of classical texts to modern forms. She currently lives in Cambridge, MA, where she teaches and writes. The Song of Achilles is her first novel.
Sing, o Muse, of the triumph of Circe. Madeline Miller's reimagining of The Odyssey is less concerned with mortal men, focusing instead on a strange woman, one possessed with power and the blood of the gods. This is the first Goodreads Choice Award for Miller, a high school teacher of Latin and Greek, who made her publishing debut in 2011 with The Song of Achilles, a spin on another of Homer's epic poems, The Iliad.
Hardcover, 393 pages
Published April 10th 2018
Publisher:  Little, Brown and Company
Original Title: Circe
ISBN: 0316556343 (ISBN13: 9780316556347)
Edition Language: English
Characters: Odysseus, Zeus (God), Circe, Medea of Colchis, Daedalus…more
Goodreads Reviews HERE
Buy Book HERE
*MY THOUGHTS*
Without a doubt. A super fantastic, well-written book. It deserved to win.  There are others that were also equally just as good, I think, but I won't rain on this author's thunder today. Congrats!
That concludes my bit about the latest Goodreads winners and I wish them all the success and best in the new year.